Sponsorship Letter

Greetings from the Steamboat Ski Patrol and The Cody St. John Foundation. We're excited to announce the date for the 4th Annual Cody's Challenge Randonee Ski Race on Mt Werner in Steamboat Springs, Colorado on Saturday March 17, 2012.
We're writing to your company in an effort to gain your support for this grass roots event, whether it be product donations and/or financial support. Beyond in-kind donations, we also encourage you to come join us in Steamboat for the race, so you can share in the fun and heartwarming experience that is Cody's Challenge!
Cody's Challenge was featured in the November 2010 issue of Powder magazine, highlighting the spirit that surrounds this event amidst the increased popularity of Randonee races held throughout the Rockies.
The Cody St. John Foundation, a 501(c)(3) non-profit charitable organization, was established to honor the life and legacy of a young man who touched many lives and continues to do so in the wake of his passing. Cody St. John, a passionate Steamboat Ski Patroller, was honored as the 2006 'Colorado Ski Country USA Patroller of the Year.' At age 28, he was the youngest person and only snowboarder to ever receive this prestigious award. Cody tragically passed away on Easter Sunday of 2007 due to injuries sustained in a car accident, while traveling to the University of Wyoming to attend his nursing school orientation.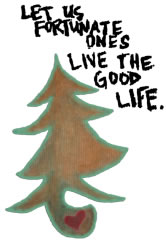 Since his passing, we have established The Cody St. John Foundation as the only non-profit organization that is working to benefit Professional Ski Patrollers. By awarding scholarships for continuing medical education, we aim to better equip Ski Patrollers everywhere in their mission to provide top-notch emergency medical care on their local mountain.
2011 was a pivotal year for us all at The Cody St. John Foundation. After years of fundraising we opened the scholarship application process and granted our first five scholarships to deserving Professional Ski Patrollers who bring a similar degree of passion and commitment to serving others on their respective mountains, as Cody did in Steamboat.
By supporting Cody's Challenge, you are making it possible for us to accomplish two very important goals:
1. Facilitating the continuing education and training for Ski Patrollers nationwide and,
2. Increasing the general public's awareness of the importance for organ donation.
Both of these goals symbolize Cody's legacy as he not only rescued people on the mountain, but also made the personal choice to be an organ donor. After meeting Cody's organ recipients it has become a goal of our Foundation to promote organ donation. We now understand from personal experience the true impact organ donors have in saving lives and we are proud to champion that cause!
With your generous support this event has the power to save lives.
We hope to hear from you and see you in Ski Town USA!
Warmest Wishes,
The Cody St. John Foundation